Indeed. Just as Ironhand suggested. Some pictures have not been updated since they reworked some details of the HUD/HDD symbology and you might find other discrepancies.
I'd assume you're referring to the page 51 of the manual, showing the BVR symbology.
A while back I did try to update and "enhance" the manual for my own use but I only managed to get through a few pages.
I'm not sure the following version is up to date but it was showing the corresponding symbology then: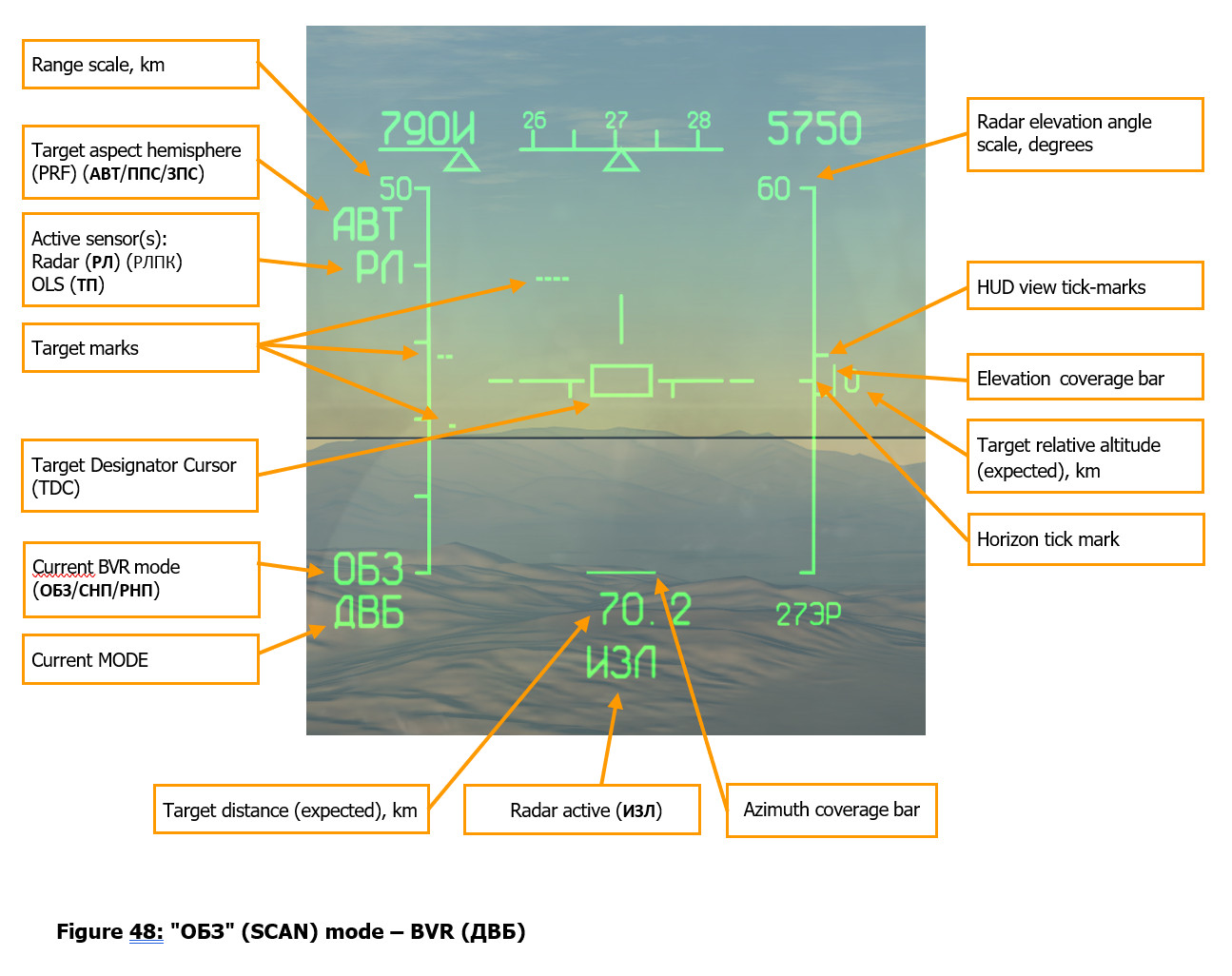 ИЗЛ
stands for
излуч
ение радара, meaning "radar emission" - so you know your radar is illuminating/emitting.
__________________
///
ВКБ
: GF Pro MkII+MCG Pro/GF MkII+SCG L/Black Mamba MkIII/Gladiator/T-Rudder MkII | X-55 Rhino throttle/Saitek Throttle Quadrant |
OpenTrack
+
UTC
/// ZULU +4 ///
///
"THE T3ASE"
: i9 9900K | 64 GB DDR4 | RTX 2080ti OC | 2 TB NVMe SSDs, 1 TB SATA SSD, 12 TB HDDs | Gigabyte DESIGNARE mobo ///