What is a Global Online Community....... "Different People"!






So now be honest where do you fit in?


Some good reading links:-


Quote:

The Human Race

By nature we are all a fallen race of beings none are innocent, history tells it.

As our moral compass varies from day-to-day and perfection is something we strive for not achieved, you know it.

So don't let your ego's hit you as you look up!

Quote:

"When we see men of a contrary character, we should turn inwards and examine ourselves".

Author - Confucius - Chinese philosopher & reformer (551 BC - 479 BC)

Quote:
1 FORUM RULES:
1.2 Forum members must treat other with respect and tolerance.

*Link:-
https://forums.eagle.ru/rules.php#en
But there will always be the trouble maker maliciously and vindictively causing strife its the folly of man........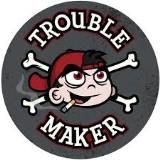 I'm also hoping for a younger crowd to grow say between 18 and 60 years of age a good mix adds to the fun and great community gaming relationships, yep time for change will come its the future for the sim gaming industry!
I recall my gaming first started somewhere in my teens in the 1980's,
some forget
, thats how young we were when flight sims and gaming started all those years ago.
Facts:-


*Note:-
that this is a global social media online Forum where members cross between other similar Forums of this type, as well!
That might......
..........