UPDATED TO V8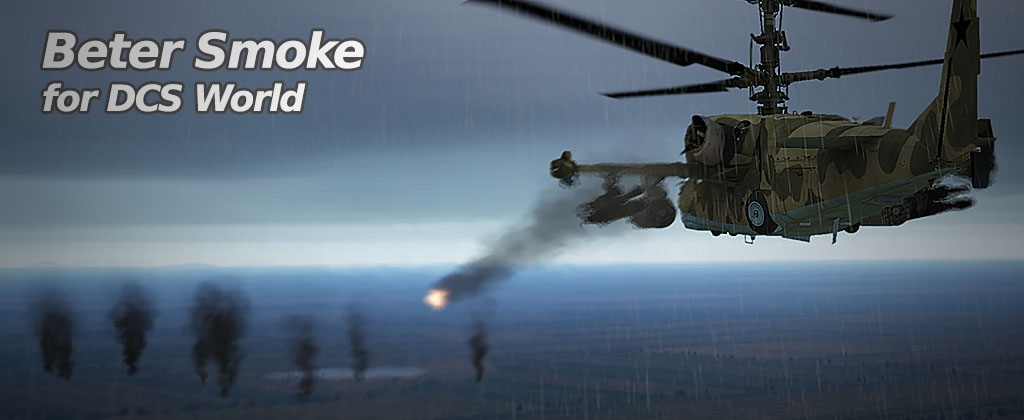 Here's my attempt at improving smoke. This mod may eventually expand to other particle effects like explosions.
Aim was to create feeling of flying through a battle zone.
Changed in v8
Cluster bomb explosion/smoke

(Single Player Only)

Carrier catapult steam

(Single Player Only)

Water explosion adjusted
Cluster Bomb
Carrier Catapult Steam
INSTALL:
Extract to main DCS install path. OvGME or other Mod Managers recommended.
If you have any other mod that modifies particles, you must install this mod last and overwrite.
DOWNLOAD:

Single player: Better Smoke V8 SP

Multi player: Better Smoke V8 MP



Below is beta version with missile trail fix discussed here
This version works for me without problem but I cannot test all missile trails as I do not have all modules.
If you'd like to help test, please try and report any issues with missile trails.
Single Player Beta: Better Smoke V8 SP Beta
11-03-2020: Fixed contrails
11-12-2020: Fixed airshow smokes